Inkai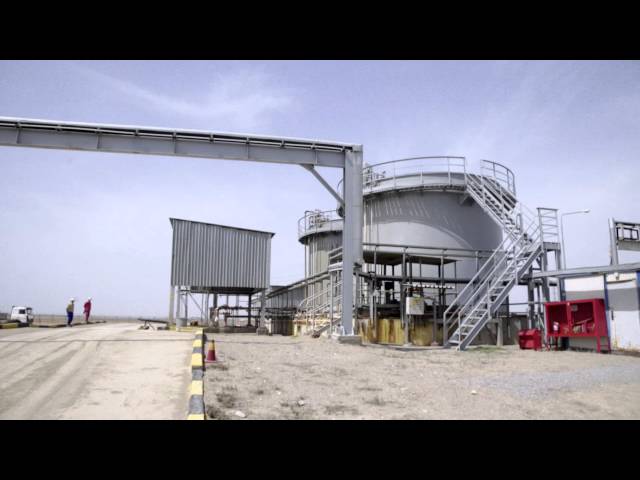 Cameco's investment in the Inkai in situ recovery mine taps into the vast uranium potential of Kazakhstan.
It is operated by joint venture Inkai limited liability partnership that is owned 60% by Cameco and 40% by the Kazakh government through Kazatomprom.
The ISO 14001 and BSI OHSAS 18001 certified facility has followed western standards for worker safety and environmental protection since it began operations in 2008.
2016 Update
Production
Total production from Inkai was 6.0 million pounds; our share was 3.4 million pounds, the same as in 2015. The subsoil use law in Kazakhstan allows producers to produce within 20% (above or below) their licensed capacity in a year and as a result, production was 13% higher than its licensed capacity.
Inkai Production
Cameco's Share (millions lbs)
3 months ended
December 31
Year ended
December 31
2016
2015
2016
2015
2016 Plan
2017 Plan
0.7
1.1
3.4
3.4
3.0
3.1
Project funding
We are currently advancing funds for Inkai's work on block 3 and, as of December 31, 2016, the principal and interest amounted to $168 million (US). Under the loan agreement, Inkai is to repay us from the sales proceeds from the sale of its production. On January 20, 2017, a payment of $30 million (US) was received.
2016 JV Inkai restructuring agreement
We signed an agreement with our partner Kazatomprom and JV Inkai to restructure and enhance JV Inkai. We currently own a 60% share of JV Inkai while Kazatomprom holds 40%. Based on previous agreements with Kazatomprom, our current interest in production from JV Inkai is 57.5%. The new agreement replaces the memorandum of agreement we signed with Kazatomprom in September 2012.
This agreement is subject to obtaining all required government approvals, including certain amendments to JV Inkai's existing Resource Use Contract, which is expected to take 10 to 18 months.
Please refer to our 2016 Q4 MD&A for further details on this restructuring.
Block 3 exploration
In 2016, Inkai continued to operate the test leach facility and test wellfields on block 3, which resulted in drummed production of 380,000 pounds (not included in Inkai's annual production). An amendment to the Resource Use Contract was signed in November, 2016, extending the block 3 evaluation period through July 13 2018. Inkai continued working on the final appraisal of the mineral potential of block 3 according to Kazakhstan standards.
Environment & Safety
Worker safety, environmental monitoring and proper decommissioning after project completion are of the utmost importance to Cameco.
Reserves & Resources
Our mineral reserves and resources are the foundation of our company and fundamental to our success.
Caution about forward-looking information relating to the JV Inkai Restructuring Agreement
This discussion of our expectations relating to the JV Inkai restructuring agreement is forward-looking information that is based upon the assumptions and subject to the material risks discussed under the heading Caution about forward-looking information beginning on page 2 of our 2016 Q2 MD&A and also on the more specific assumptions and risks listed on page 23 of our 2016 Q2 MD&A. Actual outcomes may vary significantly.